Valeria Bertacco Receives U-M Sarah Goddard Power Award
Prof. Valeria Bertacco has been selected to receive a 2016 Sarah Goddard Power Award. The award is given to a University of Michigan faculty member who demonstrates an unwavering commitment to the betterment of women and who have demonstrated a clear record of success and significant achievement in research and scholarship, distinguished leadership, and mentoring women.
Bertacco is the faculty advisor for the Ensemble of CSE Ladies (ECSEL), a student group for graduate women in CSE, and helped initiate Computing CARES, a program funded by a U-M Third Century grant that aims to increase participation of women in computer science.
She has received numerous other honors and awards including U-M's Faculty Recognition Award, CoE's Herbert Kopf Service Excellence Award and Vulcan Teaching Excellence Award, IEEE CEDA Early Career Award, NSF CAREER award, the Air Force Office of Scientific Research's Young Investigator Award, and the IBM Faculty Award. Also, she is currently program chair for the Design Automation Conference, has served on several conference program committees, and has been an Associated Editor for the IEEE Transactions on CAD and the Microelectronics Journal.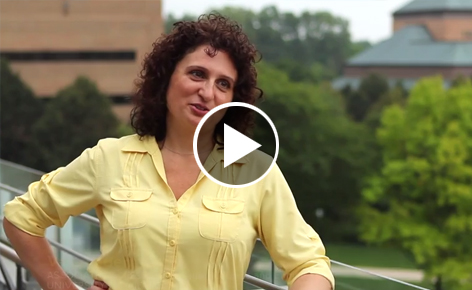 She regularly teaches EECS 370 (Introduction to Computer Organization) and EECS 270 (Introduction to Logic Design).
Prof. Valeria Bertacco received her M.S. and Ph.D. in Electrical Engineering from Stanford University in 1998 and 2003.
Read more: Academic Women's Caucus presents Goddard Power awards
---
Posted: February 5, 2016